DM Fashion Design Projects
I currently get to work on the digital marketing and graphic design for this fabulous boutique modest clothing company! This is a sampling of my design work I have completed for them. Most of my work shown here includes emails for the store, advertisements and graphics for their website. I am loving their photography and style.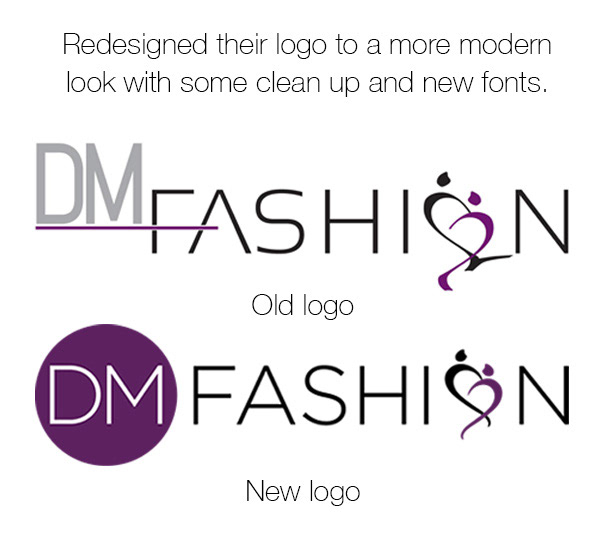 Several examples of marketing emails I have designed and sent to customers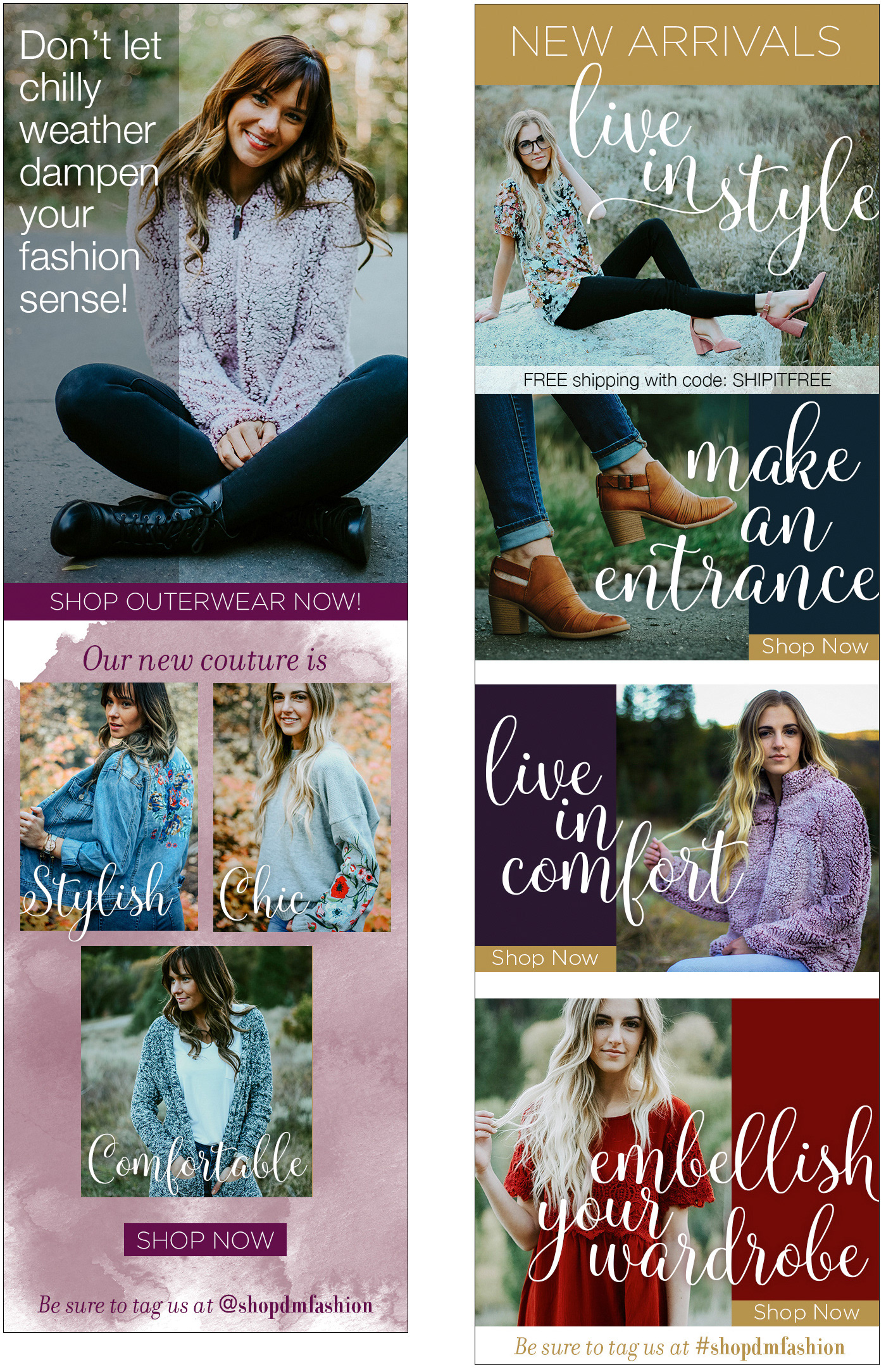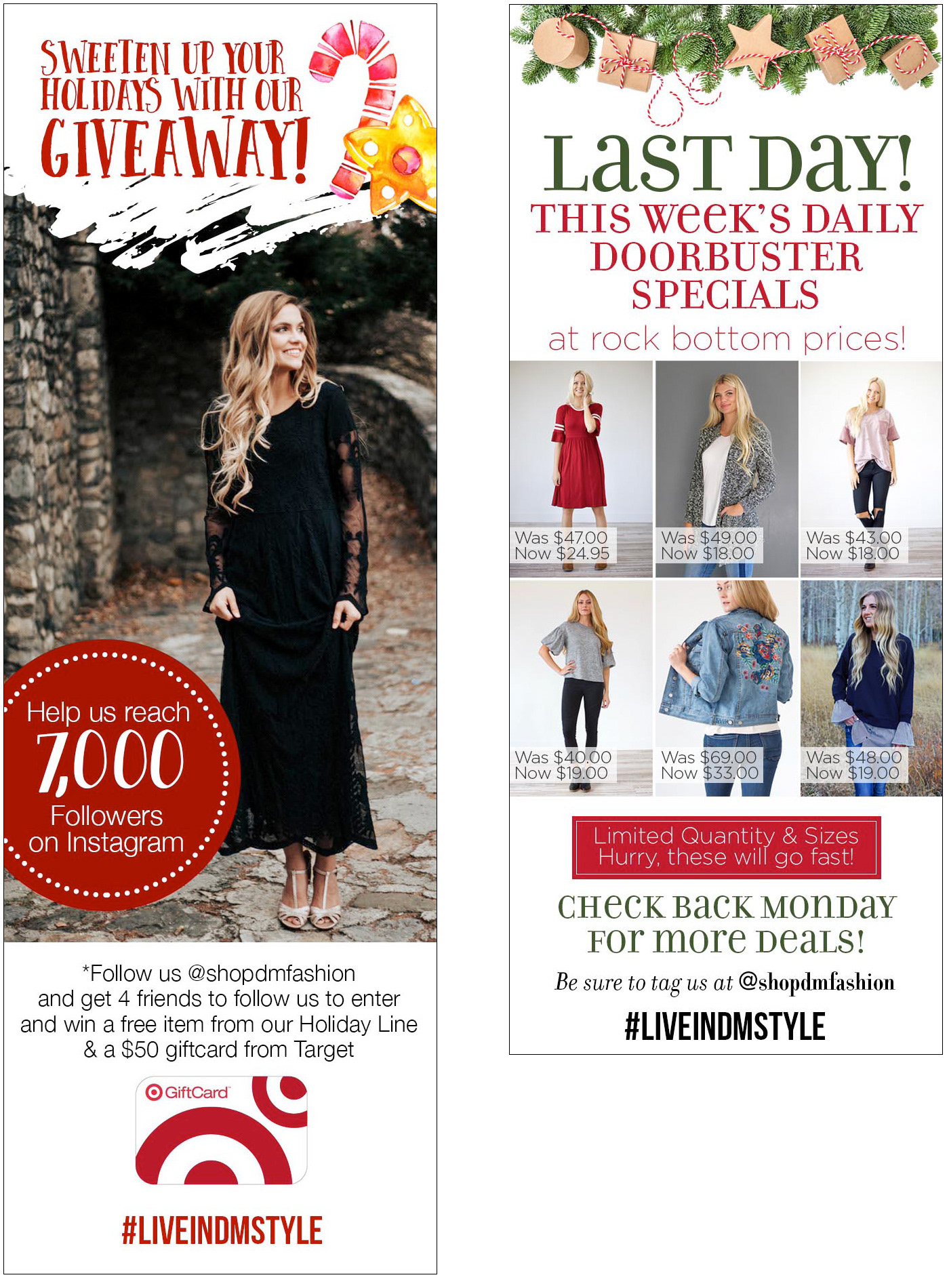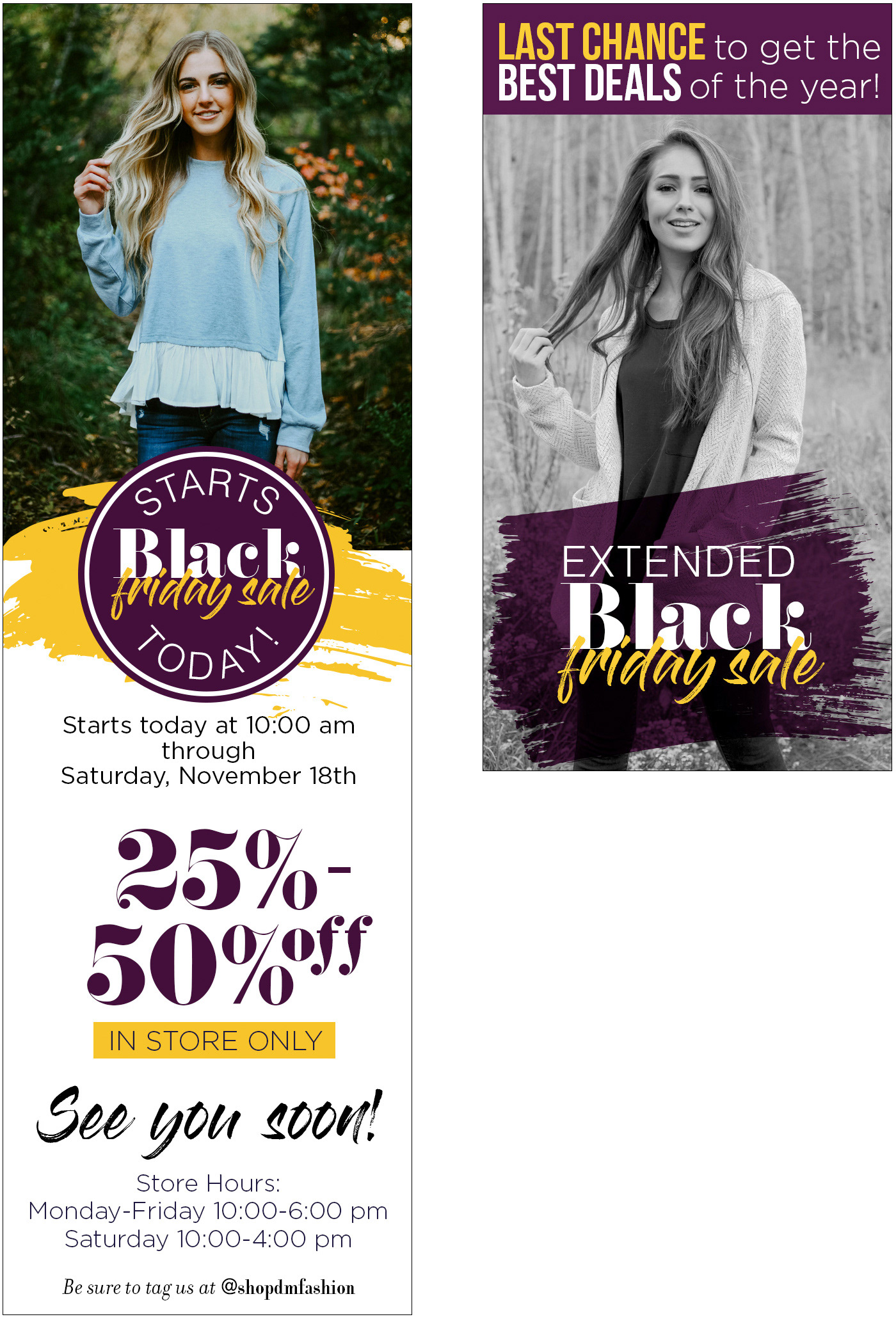 Initial website mockups for interview process. Separate header options.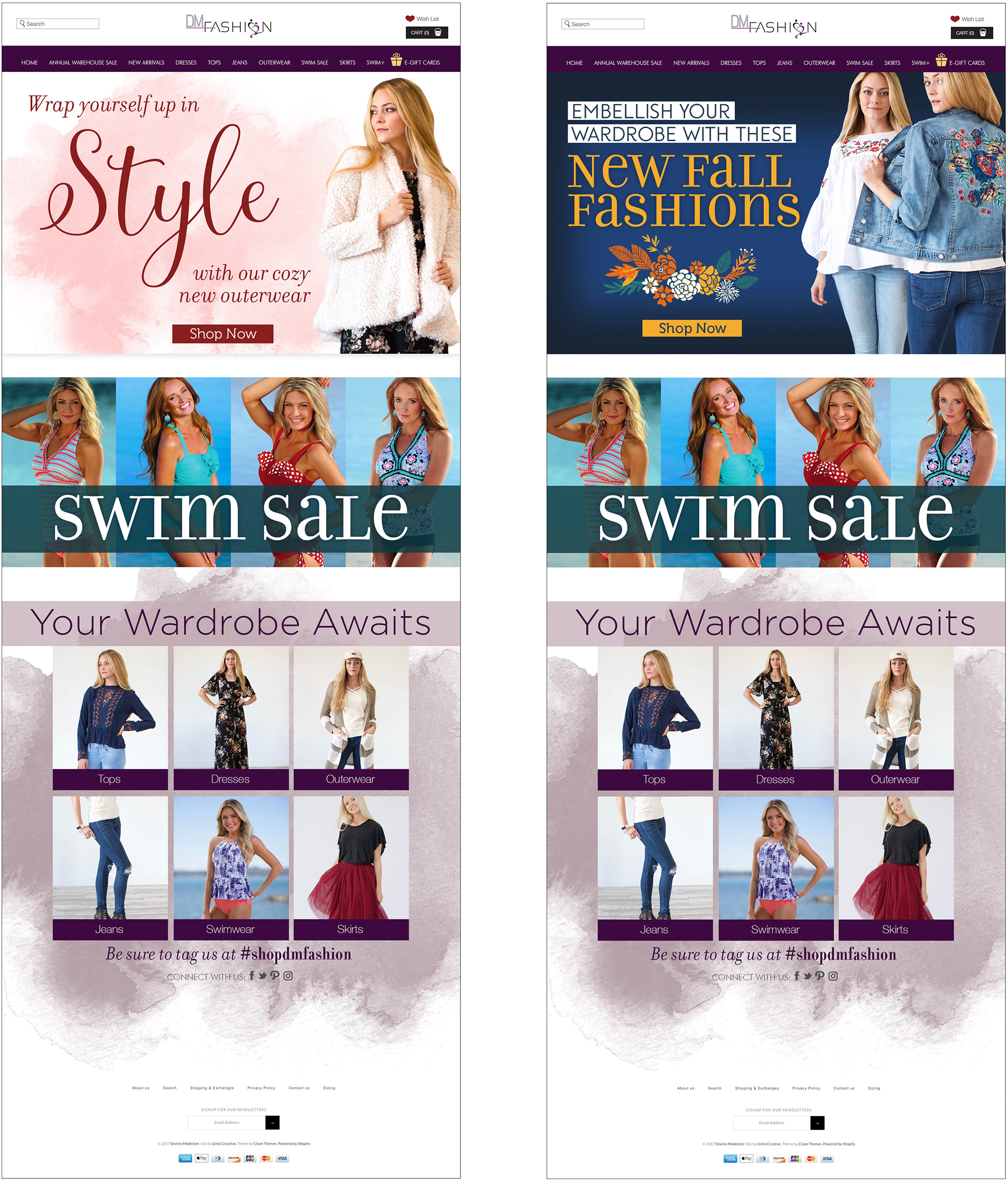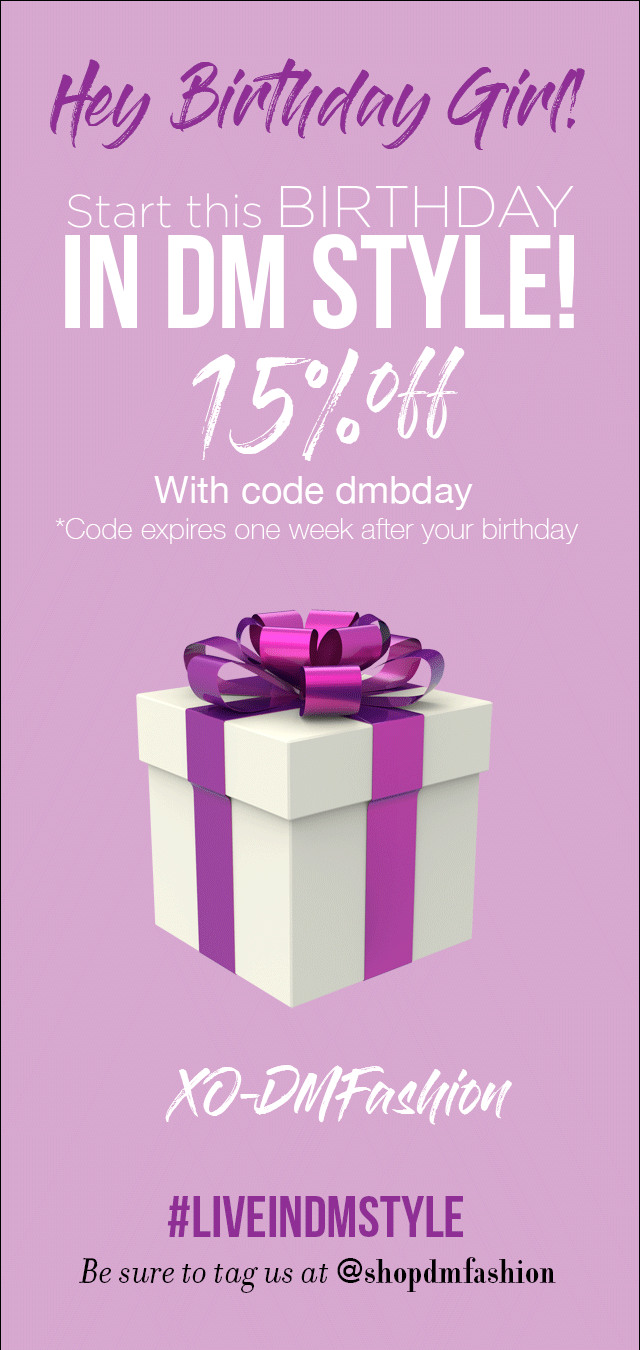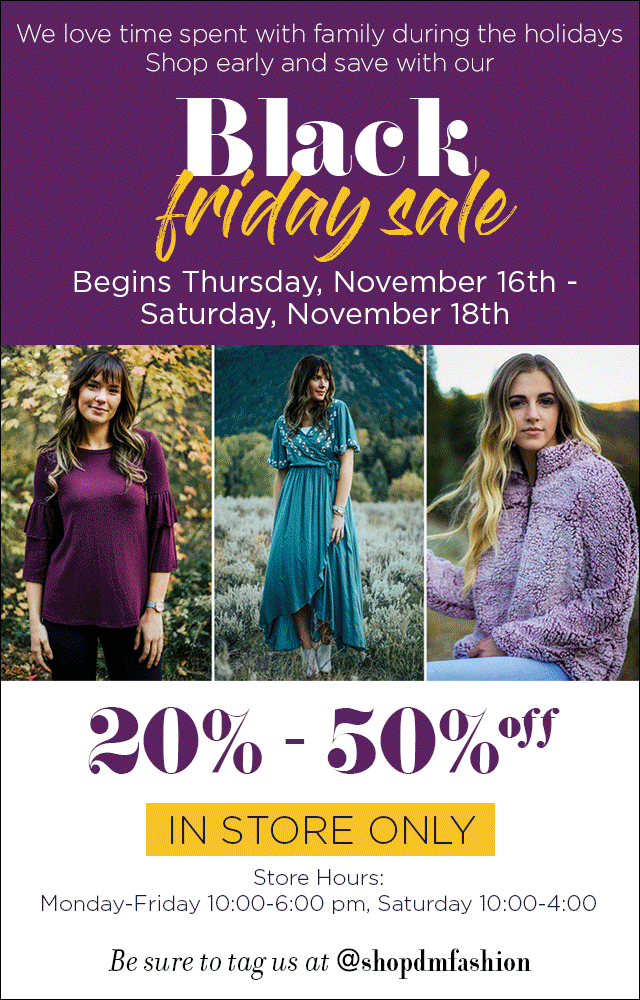 Website header images for each collection page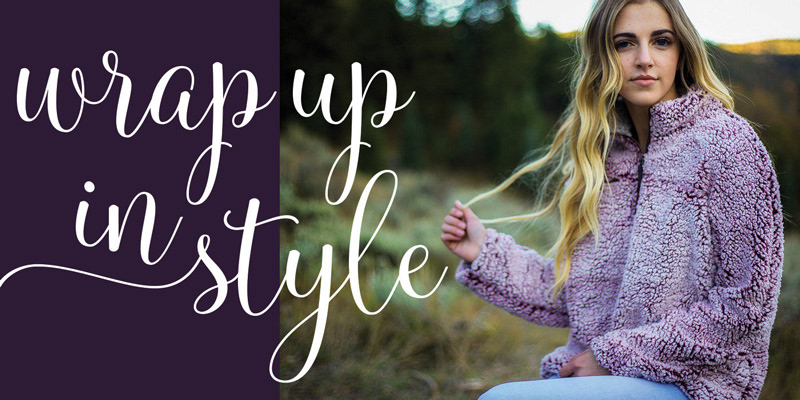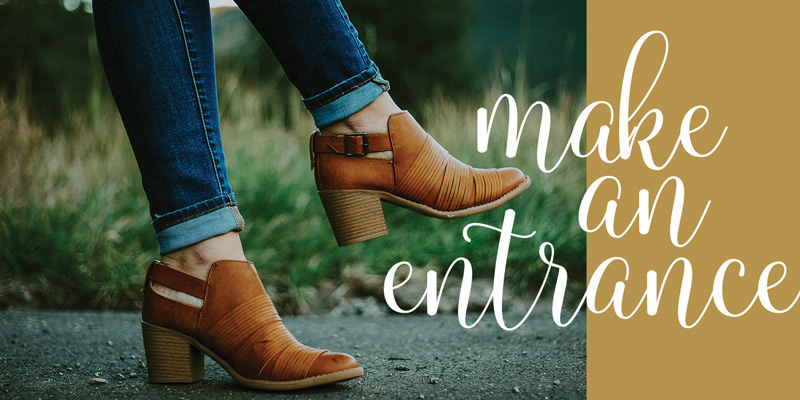 Email website popup graphic for email signups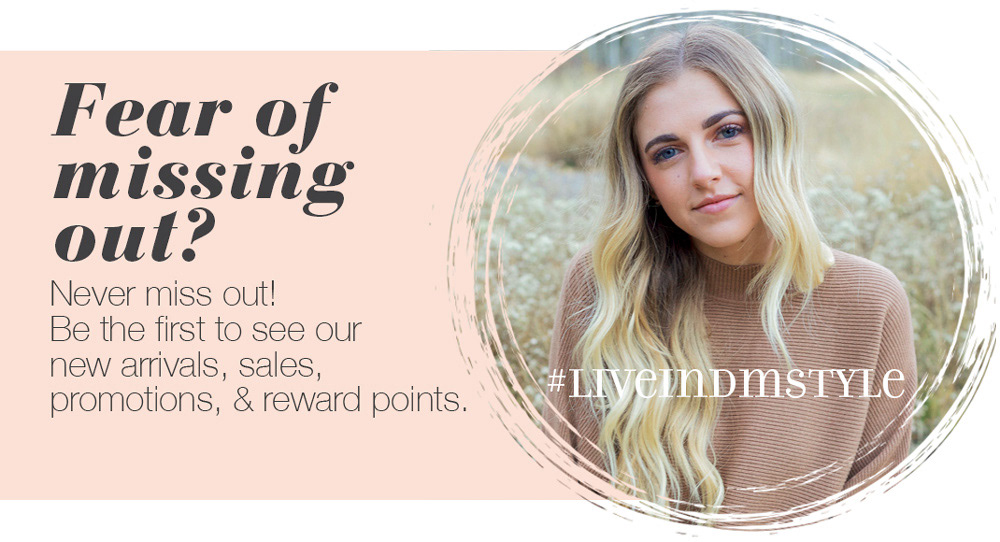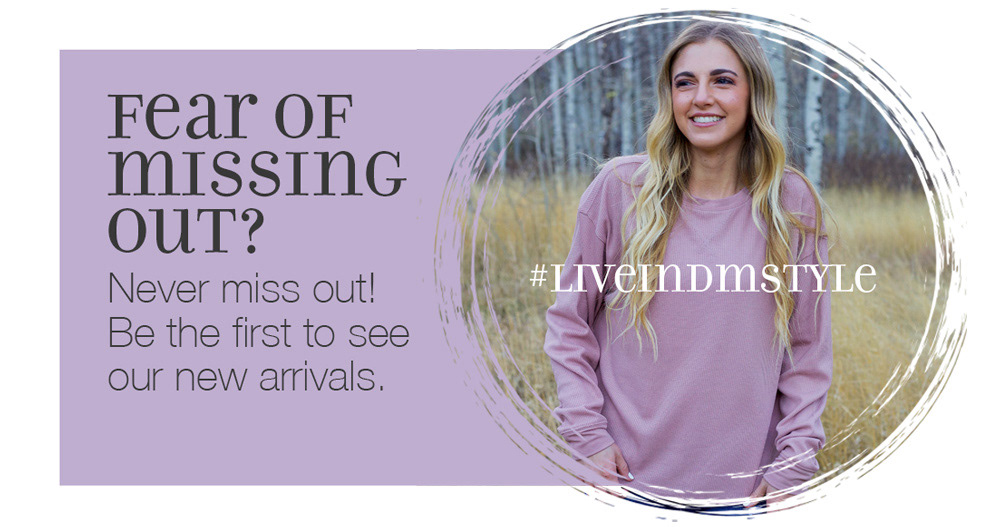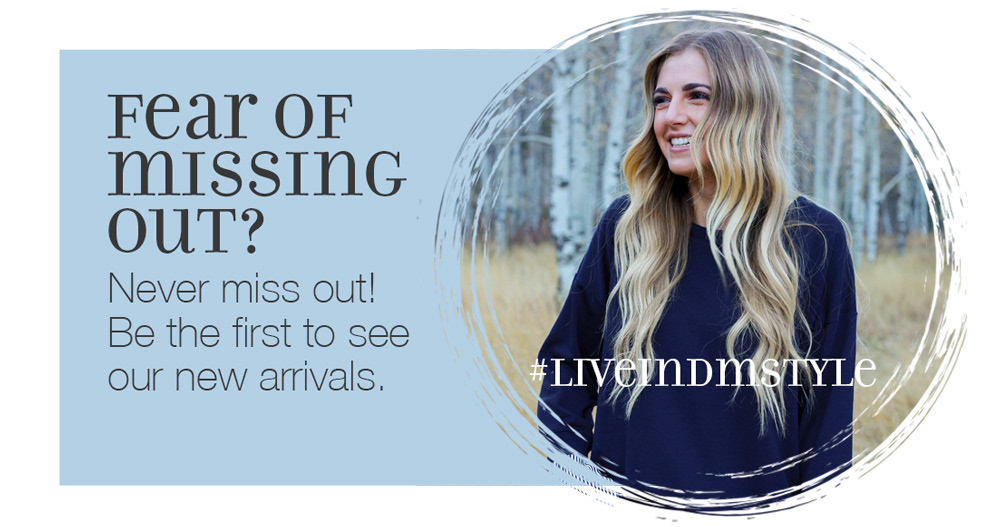 Store window cling graphic