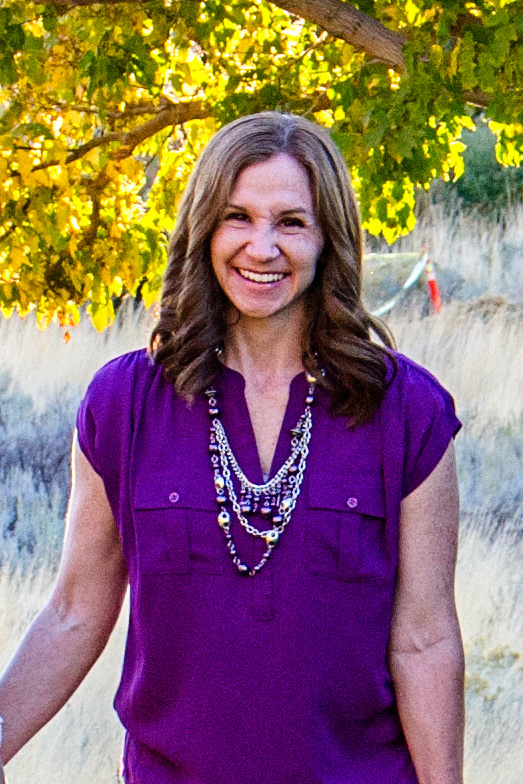 Hello! I'm Kendy Ferguson, and I am a seasoned graphic designer with experience in corporate identity design and small business design. My interpersonal skills are strong and I have an engaging, fun and optimistic personality. With over 16 years of experience using Adobe Creative Suite programs and with my education, I come packaged with a solid understanding of typography, page layout, pre-press preparation, website design, HTML and CSS, and digital photography and editing. 
I have a marketing degree from Utah State University as well as three years in the Graphic Design program at the University of Utah. I have a passion for design projects in which I can dedicate my talents to create a superior image and strong identity.
EMPLOYMENT
FREELANCE GRAPHIC DESIGNER, Sandy, UT
2007-Present
Graphic Designer
Freelance graphic design services including logo design, corporate branding, advertisement design, special event collateral, brochures, media kits, mailers, small business website design, and digital media design. Advanced in Adobe Creative Suite programs including as Photoshop, In Design, and Illustrator. Fundamental knowledge of html and css. 


REAVELEY ENGINEERS + ASSOCIATES, Salt Lake City, UT
2011-2017
Graphic Designer/Marketing Coordinator
Redesigned and launched the RE+A website in 2011 which received SMPS Utah's Website of the Year. Created all artwork for Reaveley's annual Meat & Greet event and 40th anniversary. Maintained and updated website content and graphics. Prepared annual award submittals such as Best of State, ACEC Engineering Excellence and Best Firms to Work For. Photographed and edited projects completed by Reaveley and set up necessary outsourced photography. Created special event pieces such as invitations, email blasts, boards, handouts and table tents for annual customer appreciation luncheon, summer and holiday parties. Redesigned and updated quarterly internal newsletters. Designed all advertisements for publications in the A/E/C industry such as Utah Construction & Design and American Institute of Architects Utah Chapter. 


MODEST BY DESIGN, Midvale, UT
2007-2010 
Graphic Designer
Created new website for Modest by Design and designed all banner ads
for sales and events. Set up and edited photography of products for website, print and digital media ads. Designed monthly in-store sales and promotion signage. Produced flyers, posters and advertisements for annual fashion show at Thanksgiving Point.


THE LAYTON COMPANIES, Sandy, UT
2001-2007
Marketing Coordinator
While at The Layton Companies our business group was awarded approximately $600 million in new contracts. Assisted the Vice President of the Construction Services Group by preparing graphic layout of brochures, media kits, photography, promotional give-a-ways, project sheets, spreadsheets, resumes and all other materials associated with proposal responses. Produced over 120 proposals for potential projects. Designed digital presentations and presentation boards for project interviews. Organized groundbreaking and ribbon cutting ceremonies for awarded projects. Photographed company projects and edited images to be used for all marketing purposes. Compiled information and wrote descriptions for annual project award submittals. Created tradeshow displays and designed handouts.
EDUCATION

UNIVERSITY OF UTAH
Salt Lake City, UT
Fall 2010 – Spring 2013
Completed three years in the Graphic Design program. I was accepted each year into the program after a student-teacher evaluation. Held a 3.7 GPA.
Key Coursework: drawing, painting, sculpture, 3D artwork, advertising design, visual communications, digital design, typography, information graphics, packaging design


UTAH STATE UNIVERSITY
Logan, UT
Graduated Fall 1999
Majored in Business Administration with an emphasis in Marketing
Minored in French
Completed six week intensive study in Annecy, France - Summer 1998


BRIGHAM YOUNG UNIVERSITY

Provo, UT
Completed eight week intensive study in Jerusalem, Israel - Summer 2000
SKILLS


DESIGN SKILLS:
Adobe Creative Suite including Photoshop, Illustrator, In Design, Dreamweaver, Premier Pro, Acrobat, Website Design, HTML, CSS, Typography, Page Layout, Photography
PERSONAL SKILLS:
Multi-tasking, Creativity, Interpersonal, Organizational